Two weeks ago saw us once again at Vauxhall Drive Leicester supplying a Giant Balloon arch for their promotion weekend.
Chosen colours this time were Blue, red & white and it looked really nice over the inside entrance doors to their showroom.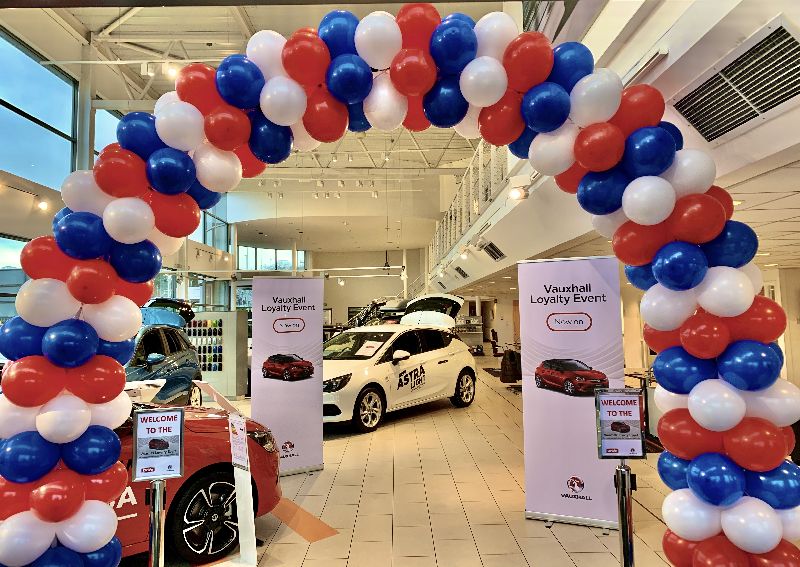 Our Balloon archways are available in any colour and various styles, this is our favourite type of balloon arch but also favour the Spiral Balloon Arch which is also very popular for wedding decor.