Starlight Dancfloor
Hire
LED Starlight Dancefloor hire in the Midlands.
Dance the night away on one of our beautiful Starlight Dance floors Perfect for weddings, parties, Proms and corporate events.
Our Starlight LED Dance Floors in Leicestershire (and around the Midlands) are available in all white, but we can change the colour of the twinkle to match your wedding or event theme. So whatever your colour theme our Starlight LED dance floors are sure to compliment it. The lights are also available in static or twinkle mode.
Our RGB LED Pro Starlit Dancefloor is our newest edition, can twinkle, glow, set to 2 solid colours and much more. Starlight dance floors available in all white panels only.
Available sizes for our Starlit Dancefloor: 10 x 10, 12 x 12, 14 x 14, 16 x 16, 18 x 18.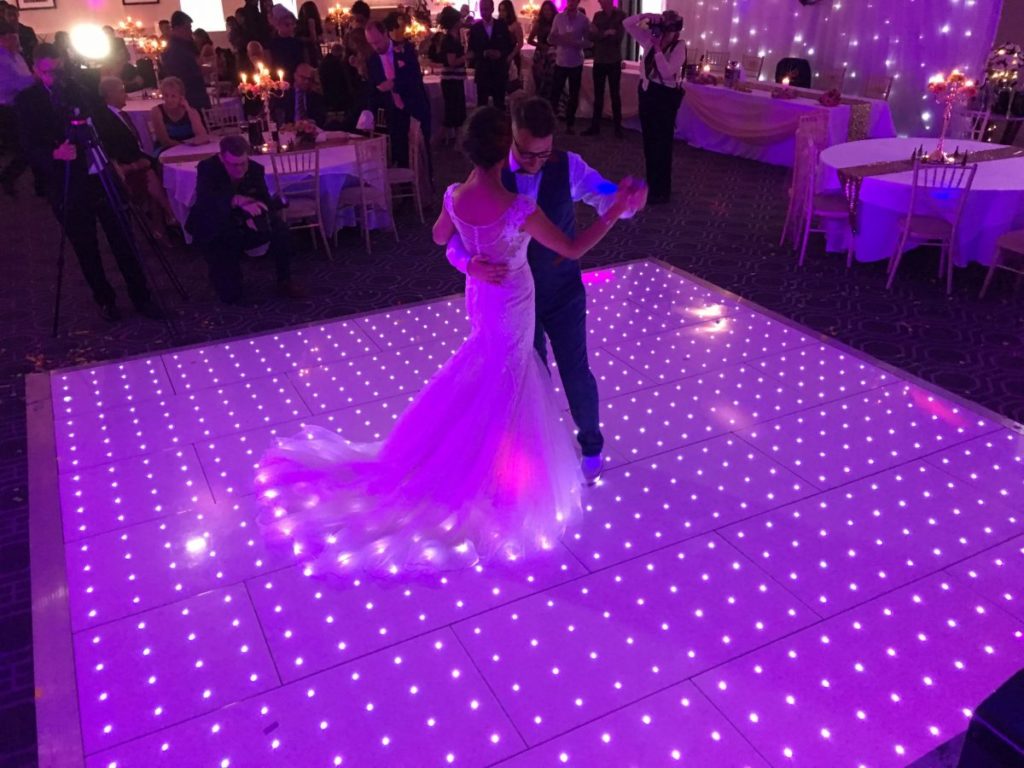 Starlight Dancefloor Hire
Gallery