Funky
Balloon Numbers
Personalised Foil Balloon Numbers with an extra oomph!
Are you looking for a great balloon gift to celebrates a birthday? Then look no further than our Balloon Number Bouquets.
Our Foil Balloon Number bouquets are hand-made to perfection matching your parties theme or balloon colour choice. Still undecided on what colour to choose? Leave it to us.
Our hand-made bouquets aren't just for birthday events, they also work great for anniversaries and corporate events to.
If you are looking for a Balloon Number Bouquet in Leicester (or surrounding areas) – than take a look at our gallery below and get in touch.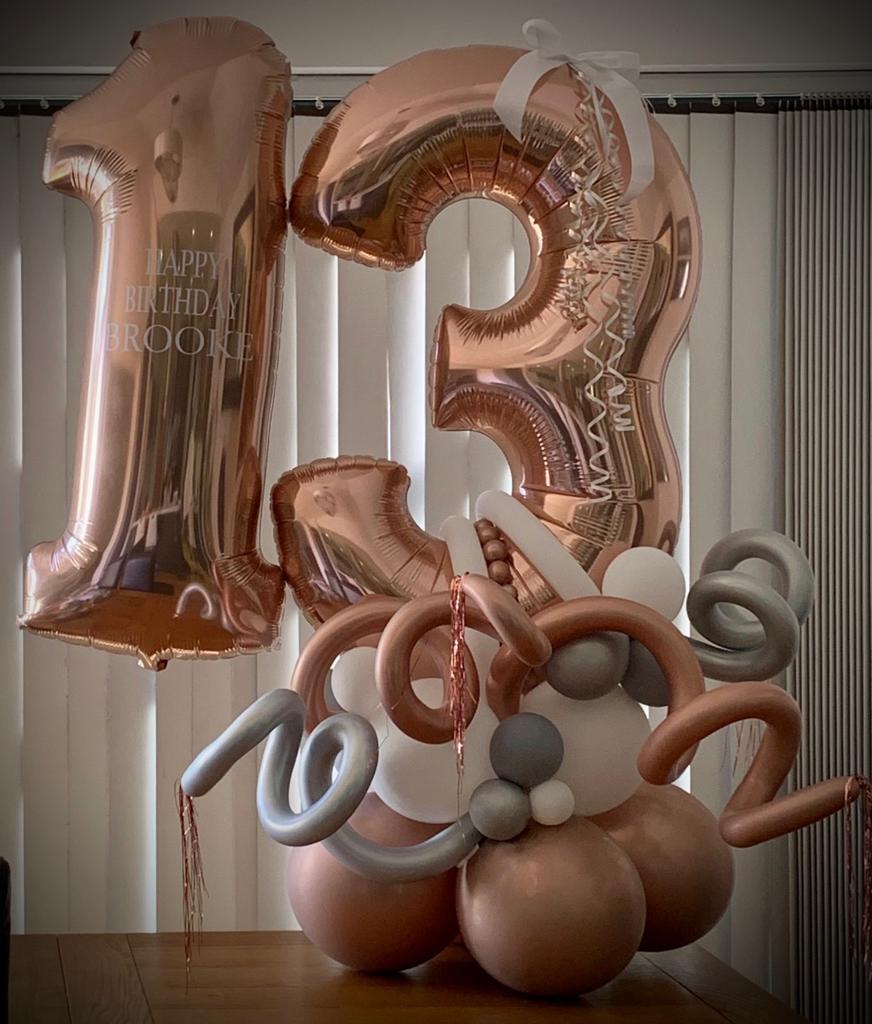 Balloon Number Bouquets
Gallery