An early start for Big Bash Events for Elle & Jakes wedding last month.
We were asked to supply our Mr & Mrs Giant light-up letters with their surname initial P added for their wedding at the stunning Kilworth House Hotel Leicestershire.
Our giant 4ft Letters & Numbers are available a-z and 0-9 we had just finished setting up when a guest staying at the hotel asked if we supplied the letters and numbers for their schools prom in May, they told us that the giant letters they had seen had really impressed them.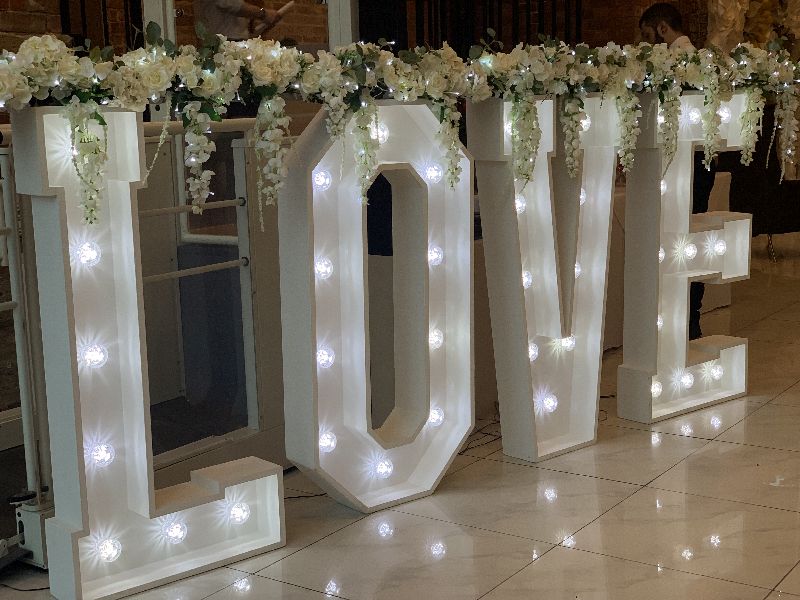 Find out more about Giant light-up letters here : https://bigbashevents.co.uk/love-letters/